Links
About Us
Screen Shots
Contact Us
Downloads
Purchase DIAB
System Requirements
SQL every DBA needs
Sitemap
Query Analytics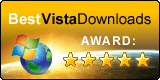 DIAB is real-time SQL server monitoring software. It alerts you when there is a problem and does many of the routine tasks that the typical DBA does not want to deal with daily. DIAB quickly get to the root of most SQL server problems and shows you how to correct the issue before the end user is aware of it. DIAB combines stunning 3D effects with key server performance counters to enable Database Managers to easily resolve problems.
6.3 Just Released Watch the video (windows media)
DIAB 6.3 has just been released, and with it comes many new features. We looked at the request from our users and responded.
DIAB does all this
---
Why should you purchase DIAB over other products
DIAB is designed for a quick response to problems and doesn't require hours of historical data to be gathered.

Priced right! just $269.00. You're paying for premium software, not advertising and gimmicks. The free trial version gives you 30 days to try before you buy. Compare the price to other products. This is not a lease, and there are no renewal fees or per server fees. One price gets it all. Please contact us for special pricing we offer great deals for non-profits and start-ups.

It doesn't run in a web browser.

It's small and opens fast! DIAB runs as a very small tool strip on your desktop. When DIAB detects a problem the toolbar button lights up indicating you have a problem, It will even give you a high level summary of the problem just by placing your mouse over the button. Execute the button and you're quickly drilling into the problem. This way you can continue working while monitoring your servers.

You'll have more time for more important things. DIAB frees you from everyday mundane chores, like verifying that all the servers are running, insuring scheduled jobs ran the night before, verifying your backups, checking permissions, verifying replication, and checking your disk space. How long does this take? It might take hours, if you had 20 servers using other tools. With DIAB, you'll see all this in under a minute.

There is no limit on how many servers you can monitor. Other products charge by the server,cores, or instance, and may require annual fees.

DIAB contains no advertising. So no flashing billboards while you're trying to do your job.