DIAB's Top 10 Scorecard can help you determine what is impacting your server the most.
---
DIAB Analysis is the start point for problem solving. This screen shot is displaying Sessions from the DMV scripts This shows detailed information about the connections to a SQL Server.
---
Job History for tracking query performance
---
3D Realtime Charts display server performan in a whole new light. All 3D charts allow for rotate, tilt, zoom, and resizing.
---
DIAB integrates with SQLH2 for trend analysis and historical data.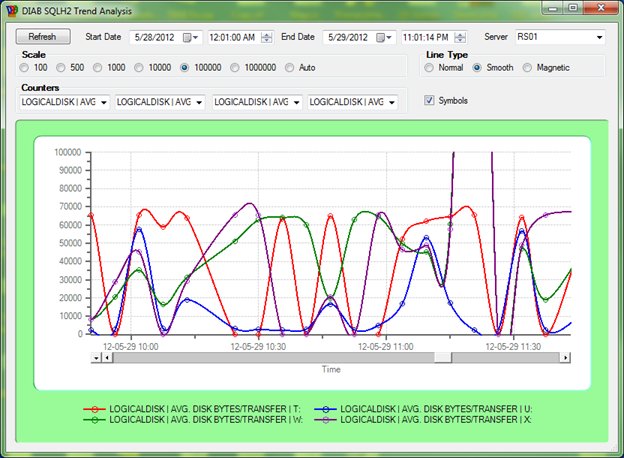 ---
SQL Code Checker verifies sql code for SOX compliance, security,
SQL best practices, and table and clustered index scans.
The trace menu executes a fast trace on a SPID, login or application for problem analysis. Quickly identify deadlocks, find exact instructions in complex applications causing failures, freeze the trace and step through the code from the moment an application starts to the point of failure. DIAB Trace is also much easier and quicker to user than SQL profiler.
Figure 7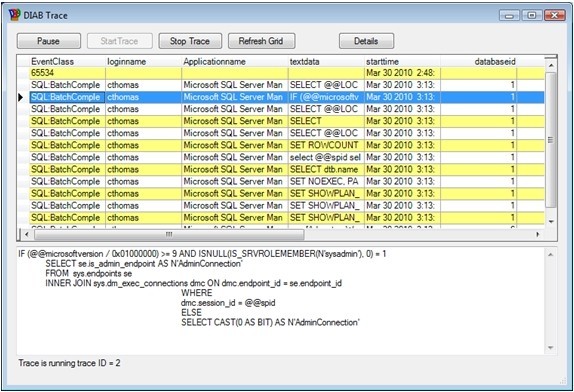 ---
Analyzing the Hardware
Selecting Quick Diagnostics will give you a fast overview of what's happing with CPU, drive utilization, memory, and network bandwidth on the server in real time. From here you can decide whether to dig into diagnosing the hardware or quickly move to diagnosing the queries. There are no refresh buttons to push and no reports to run, just fast results while they're happening. The screen below shows the C: drive is taking a huge load and paging is being heavily used.
Figure 8
---
Monitoring memory issues can be one of the hardest chores a DBA can encounter. There are hundreds of counters you can monitor but DIAB has the key counters right at your fingertips, Below we see a high volume of paging which could mean it's time to investigate how memory is being utilized.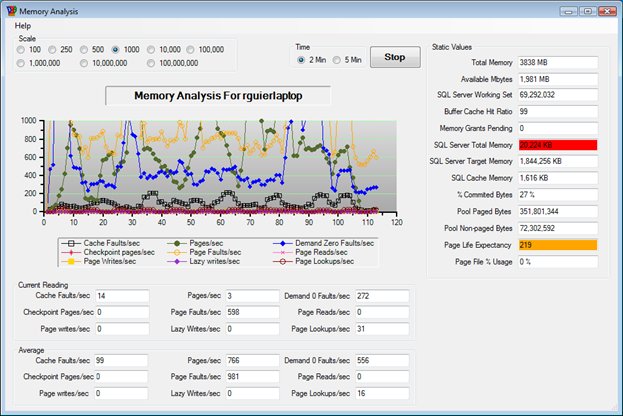 ---
Disk diagnostics probably consumes a DBA's life more than anything else. Without the proper knowledge of disk configuration techniques, you may quickly find yourself in trouble. Consider all the things in designing a server that affect disk performance: file groups, raid levels, temp storage, logging, replication, indexing, it's an endless list. DIAB Disk Analysis will quickly help you determine which disks are problematic.
---
Click any one of the drive command buttons and dig even deeper into what's happening on a single drive. The screen below shows the C: drive getting hammered, disk queue is above 0 and we have a high volume of transactions.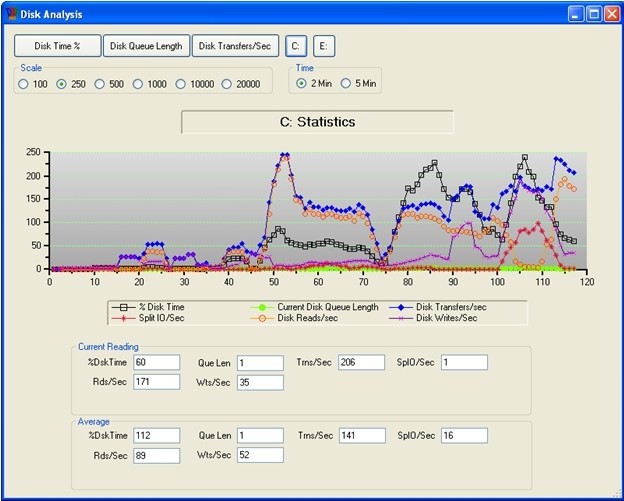 ---
CPU Analysis will quickly tell you if your CPU's are being overwhelmed.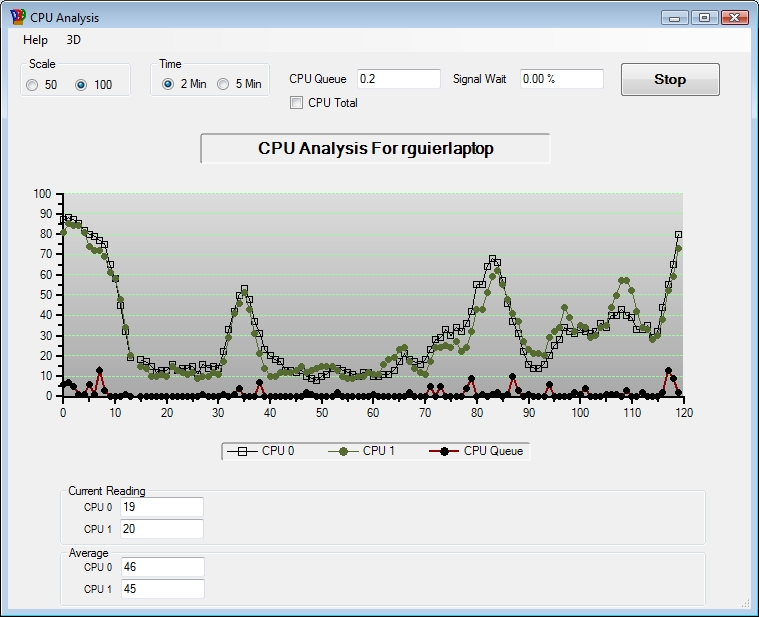 ---
SQL Analysis
SQL Analysis displays important counters that can be used to identify slow server performance. Notice the counter, Full Scans/sec displaying some high numbers, this may be an indicator you need some indexes.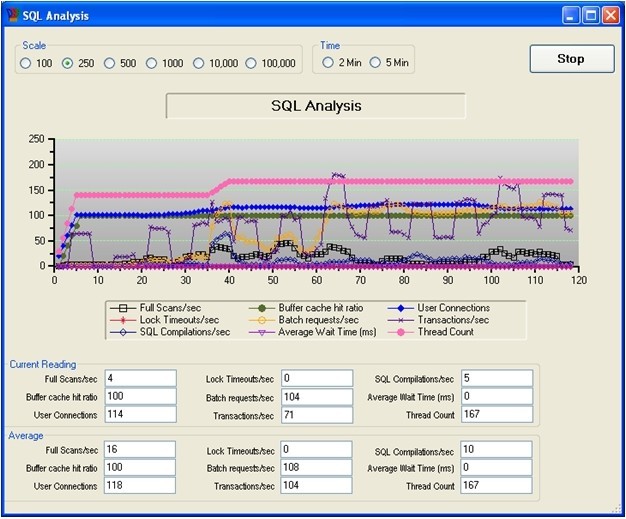 ---
Configuring DIAB
DIAB's configuration menu is easy to navigate. Tooltips will help you with entering the information about your servers. EZ setup makes entering information about your servers easy by automatically filling in the the information for you.
---
Database Statistics
DIAB makes it easy to gather information about your database tables. Table statistics data can help you identify which tables need to be reindexed, archived, or normalized.
---
---